UNICAL CO.,LTD.
Improvement in site environment & Reduction in costs & Quality improvement, and Save the earth.
Environmental problems became the high-priority issues with undertaking activities now.
Unical has been sincerely facing this problem since establishment of our company when the environmental problems were not concerned. Also we have been developing eco-friendly products from the beginning. The best method that companies improve environmental problems is to show that an outcome of quality improvement and cost reduction brings solution of environmental problems. How wonderful to solve improvement in environment, improvement in quality, reduction in cost by using Unical products.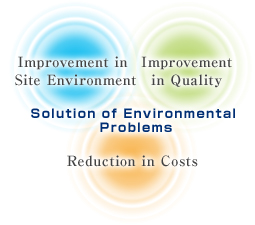 information
2019.09.05

"CO-5 '', patented in 1980, gains full-fledged results (January 2019)

2019.09.05

Established an office to prepare for incorporation in Texas, USA (November 2018)

2019.09.05

"LBK-8" gains full-fledged results as a wet drawing lubricant. (July 2018)

2019.09.05

"LBK-7" gains full-fledged performance as a cutting lubricant (June 2018)

2019.09.05

"UC-570" water-soluble inorganic coating has gained a full track record as a spring coating at a leading stainless steel wire drawing company in China.