UNICAL CO.,LTD.
Improvement in site environment & Reduction in costs & Quality improvement, and Save the earth.
Environmental problems became the high-priority issues with undertaking activities now.
Unical has been sincerely facing this problem since establishment of our company when the environmental problems were not concerned. Also we have been developing eco-friendly products from the beginning. The best method that companies improve environmental problems is to show that an outcome of quality improvement and cost reduction brings solution of environmental problems. How wonderful to solve improvement in environment, improvement in quality, reduction in cost by using Unical products.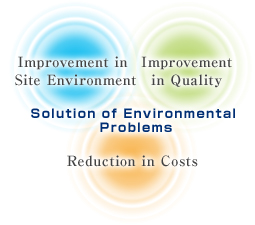 information
2018.06.19

Batch coating test of coating agent "UC-115" at new bath test site(2018.05.09.)

2018.06.19

nIn-line coating test of lubricant "LBK-5" at a new factory test site(2018.04.25.)

2018.06.19

Degreasing agent "OD-3" batch cleaning test conducted at a new factory test site(2018.03.21.)

2018.06.19

Conducted hydrochloric acid substitution "CO-5" batch washing test at a new factory test site(2017.11.20.)

2018.06.19

Received "Encouragement Prize" from Wakayama prefecture corporate sommelier committee(2017.01